Gotta love Kathie Lee Gifford, she's always good for a hot flash in front of the camera, she knows what sells. From last week on the Today Show, KLG in a wedding segment trying on the garter. You can hear Hoda in the background saying, "are you gonna wear yours, c'mon [Hoda looks away]... there's a little leg."

KLG is such a tease,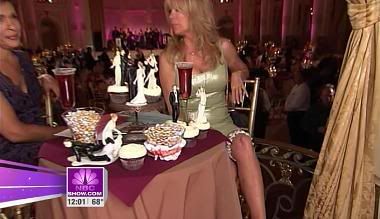 Picture courtesy of SceptreX42 at the SuperiorPics forum.