Probably one of the hottest I've seen on the CBS early show, news babes Maggie Rodriguez and Julie Chen this morning. First, picture, Maggie is interviewing Allure Magazine editor and leggy hottie Kristin Perrotta. In the second, a very pregnant Julie interviewing fashionista babe Katrina Szish.

The Early Show is hot all morning,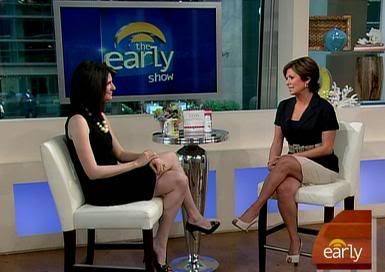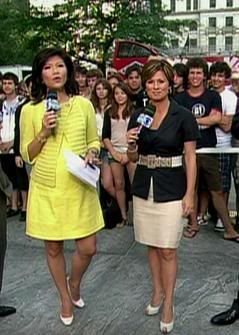 Screencaps courtesy of Cobra at the Wide World of Women forum.