For y'all Chris Jansing fans, it's been a great treat to see Chris in studio for MSNBC the past week or so. If you haven't been following TV news babes for a while, she's been stuck in California doing reporting for the last year or so, hopefully she gets to stay in studio.

Chris is always a treat,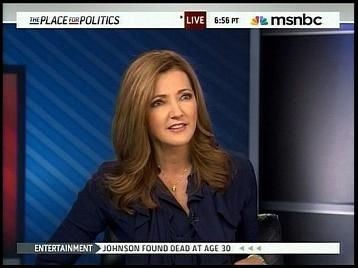 Screencaps courtesy of zonajohn the Wide World of Women forum.