I must have missed these from the other day. From NBC's Today Show, MSNBC entertainment news babe Courtney Hazlett in a really hot dress. What would you say that fabric is, is it cashmere? Anyways, it fits her body perfectly. Bonus add with Natalie Morales on the left, not sure who the blonde is on the right.

Courtney was bringin' it,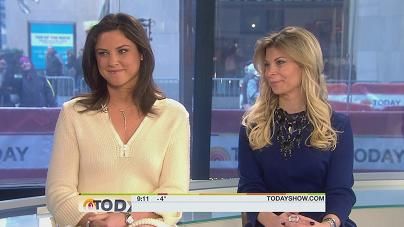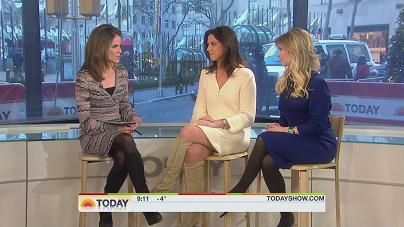 Screencaps courtesy of Gambit at the Hi-Def News Caps blog.