Probably the hottest I've ever seen Mika Brzezinski. From the past couple of days on NBC's Today Show and MSNBC, Mika is promoting her new book "All Things At Once". Mika is letting loose with this book all right, letting loose with the hot leg action as well.

Mika is one hot blonde,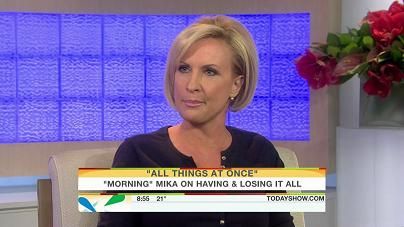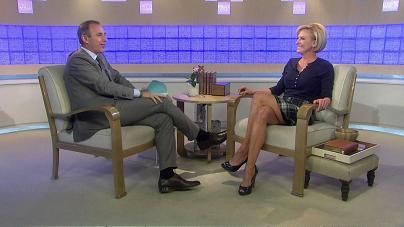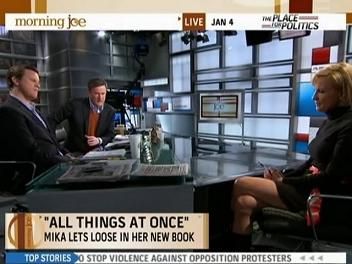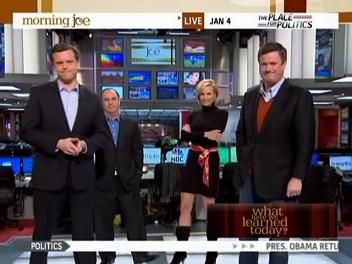 Screencaps courtesy of Cobra and tonyasfan the Wide World of Women forum.