Probably sick of all the Red Eye stuff night after night, but can't deny Nicole Petallides in a hot slit skirt last night on Red Eye. Her agent probably has her turning up her profile since Alexis left, maybe she's positioning herself for a bigger role on FOX.

Nicole is hot all day and night,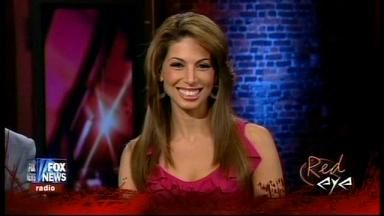 Screencaps courtesy of cody the Wide World of Women forum.