Not sure when these were taken, obviously in the summer or somewhere where its hot. FOX Business news babe, usually host of Happy Hour with Cody Willard, this is Rebecca Diamond looking stunning in her bikini at the beach, check out those abs. Imagine bumping into her at the beach.

Rebecca is a 10 out of 10,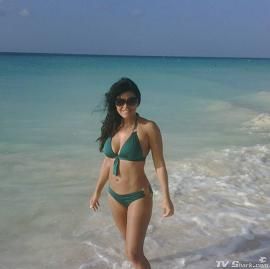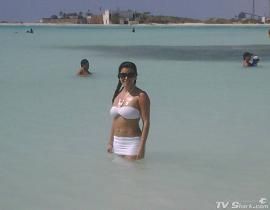 Pictures from TV Shark, credit tip to inxs the Wide World of Women forum.