It is a rare sight indeed, almost like a bigfoot sighting. This is bottle blonde Ainsley Earhardt on Hannity's America. I love the first picture, the guy is like, "oh my, Ms. Earhardt, you've got very nice knockers". Ainsley's like, "omg, this is so lame, this guy bores me". She's still a straight up doll though, white hot...

Ainsley still attracts the lookers,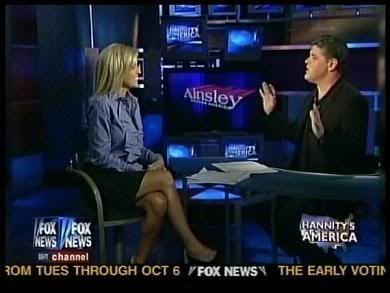 Screencaps courtesy of Sandman at the Reporter Caps forum.