She rarely dresses very sexy, but Alex Witt had it going on yesterday on MSNBC showing more cleavage than I've seen from her in more than a year. Now, if we could just get her to wear some short skirts we'd be golden.

Alex has a sweet rack after all,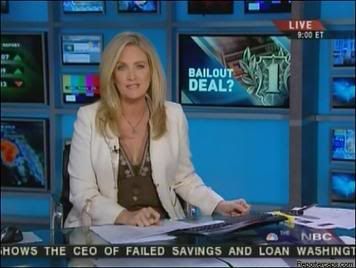 Screencaps courtesy of Sabrina at the Reporter Caps forum.