I'm not sure how recent this is. Katie Couric from CBS interviewing Sarah Palin and John McCain. I like Sarah's look, she's trying to size up Katie saying, "I'm a hotter pitbull with lipstick then you'll ever be, blondie." John McCain's thinking, "I bet we could find a place for a tart like you Katie..." I'm a big fan of the glasses, hot bookworm babe look from Katie, yummy...

Katie's keepin' em honest,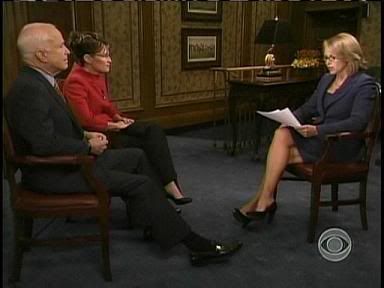 Screencaps courtesy of cody at the Wide World of Women forum.