It's been a while since we've seen Annika Kipp look so sexy, on screen and on the red carpet. I bet she's a major star in Germany. I like the hair up look, very sexy. She looks like Katherine Heigl this way.

Annika looks irresistible,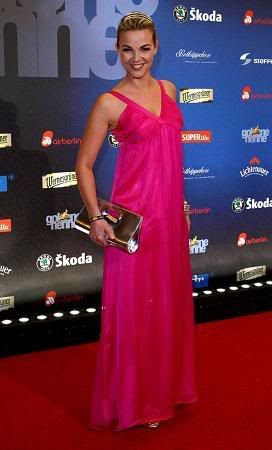 Screencaps courtesy of century and marauder at the Reporter Caps forum.