About the only good thing about the financial crisis is watching all the hot financial news babes like the ones on FBN. A couple of underappreciated FBN hotties, Sandra Smith on the left and Cheryl Casone on the right. I'd take Sandra's cute face with those stealy eyes but Cheryl's wickedly sexy body, especially those legs. I bet that's what the two guys in the middle are thinking, how to divy up the goodies...

Sandra and Cheryl are a hot duo,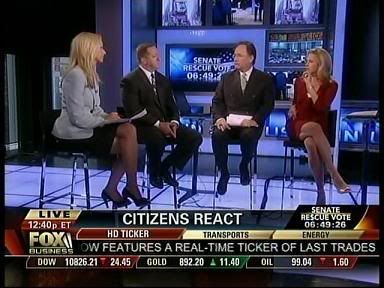 Screencaps courtesy of Sandman at the Reporter Caps forum.