My goodness, if the hotties at the office dressed like this where I went to work, we'd never get any guys calling in sick. Hot damn, if this is women's rights to wear whatever they want, whenever they want, tell me where to sign. Nicole Mitchell with the hot leather/vinyl boots, plaid skirt, and tight red top. It's almost like a Mrs. Santa fantasy.

Nicole blows them all away,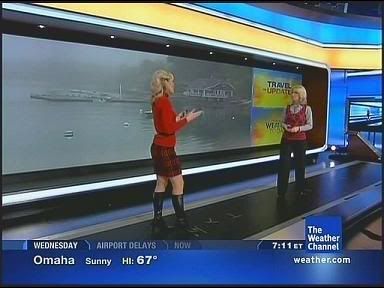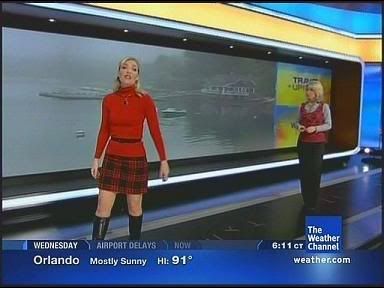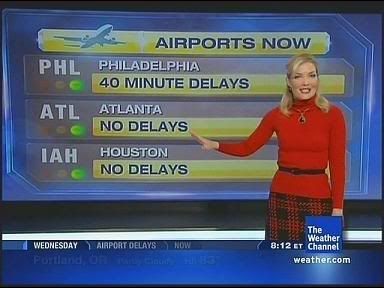 Screencaps courtesy of Wizard at the Wide World of Women forum.