I don't know if I've seen Christina Park of FOX in NYC any hotter. With Jodi Applegate gone, Christina and Andy Adler are now the hottest babes there now. I love how Christina has her shirt buttoned down to just the right spot. I love her skirt too, not sure if it's leather, but it's kinky for sure.

Christina looking good to go,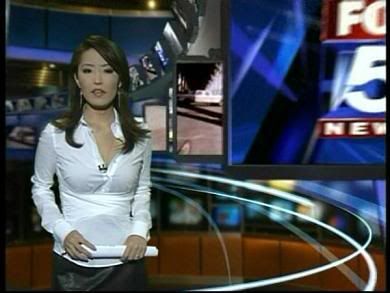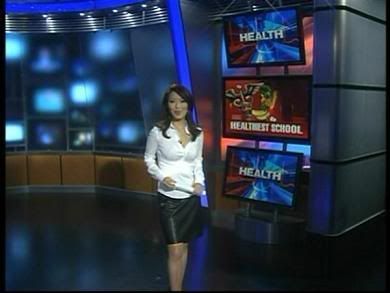 Screencaps courtesy of slashasterisk at the Reporter Caps forum.