A trio of hotties, the new one in the crowd (in the middle) is Emma Crosby from Sky News in the UK, a sister company with FOX I guess. She's got very sexy long lean legs. Probably hotter than Alexis Glick and Jenna Lee.

Emma can leg duel with the best of 'em,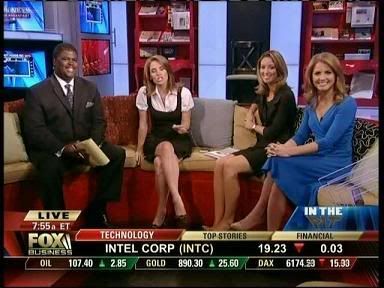 Screencaps courtesy of deadzone at the Reporter Caps forum.