I don't think I could pronounce her name properly, but Faustine Bollaert is one hot babe on France 2. Damn, those breasts are divine. Imagine waking up next to her every morning. Plus she's French, so she speaks the language of love... or something like that.

Wow, cleavage never looked so good,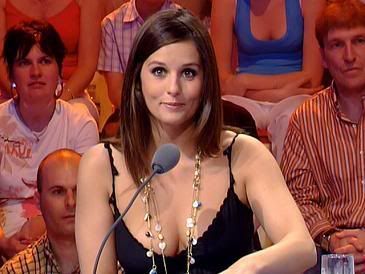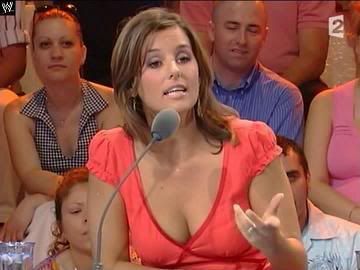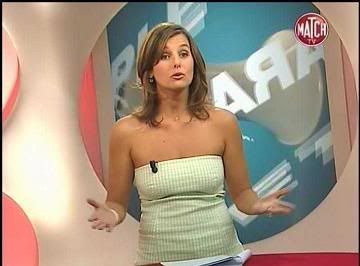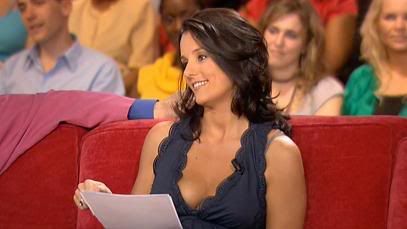 Screencaps courtesy of century and derek at the Reporter Caps forum.