If only all these news babes could dress like so.... This is Tammie Souza of FOX in Chicago on her last day there. I can't believe they put this on air, damn, talk about going out with a bang. Lets hope her and her sexy body resurface somewhere soon.

Tammie putting on quite the final show,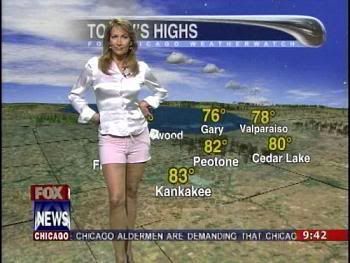 Screencaps courtesy of mikieb at the Wide World of Women forum.