I don't think I've ever seen Domenica Davis look this hot on FOX. Damn, she had it goin' on. I love the After the Show picture below, the guy is drooling over DD's hot sexy legs. I love her cups too, just the perfect size. Bonus add with Alisyn Camerota, she had a nice slit in her skirt too.

Domenica looking delicious,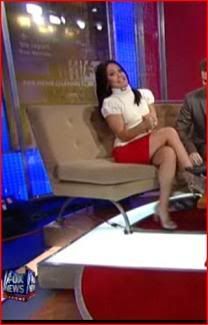 Screencaps courtesy of cody and modelhunter at the Wide World of Women forum.