Here are some sexy pictures of the lovely Jill Dobson on FOX. Bonus add in the background with Jill interviewing Charlize Theron for their upcoming movie "Battle in Seattle", I remember that, it was rockin'. Too bad Jill don't show more leg, she's a real looker.

Jill, the sexy bottle blonde,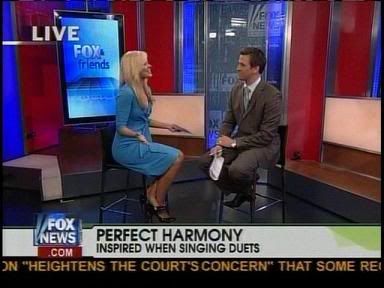 Screencaps courtesy of cody at the Wide World of Women forum.