I've always been a fan of Yoga, or lets just say watching hot babes do Yoga. This is Erica Hill on the CBS Early Show doing a yoga segment. Unfortunately, there were no great bending over segments, but still hot. I like the nice tight top too, Erica's got some nice size cups for sure.

Erica stretching out,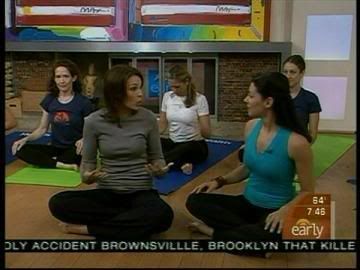 Screencaps courtesy of slashasterisk at the Reporter Caps forum.