I don't know what happened to her, but Campbell Brown looked way hotter when she was on NBC. Something happened to her, can't quite put my finger on it, but definitely different. Here she is on the Jon Stewart show dressed in one of those big loose dresses that fat people usually wear. Jon looks like he digs her though...

Is Campbell helping or hurting CNN's hot anchor cause??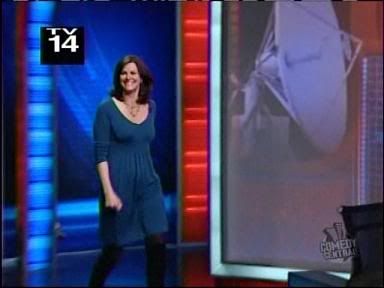 Screencaps courtesy of SceptreX42 at the Wide World of Women forum.