I wish they did this kind of thing more on our TV. This is Joanne Malin of ITV News in the UK doing a little apple bobbing on live TV. I'm a big fan of redheads so she's my kinda gal. I like the peek at Joanne's sexy cleavage and leggage as well. Let your imagination run wild, do likewise gentlemen...

How d'you like them apples,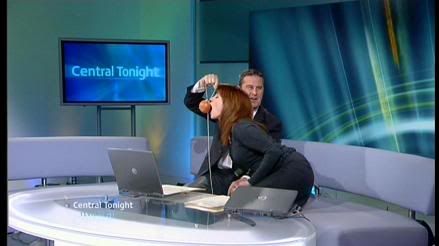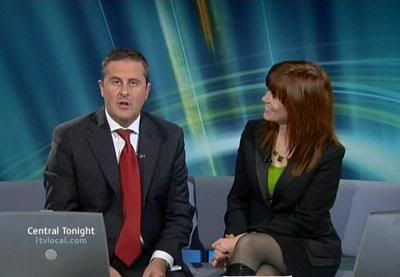 Screencaps courtesy of woodlouse at the Reporter Caps forum.