Watch out for the little ones tonight on the streets. From one vagina friendly perv to all y'all out there, lets hope we all get laid tonight. Gretchen Carlson on FOX and Friends this morning with the Halloween theme. Gretchen dressed as the hot blonde news babe in a hot leather mini and a tight red top for Halloween. Enjoy...

That's how Gretchen rolls,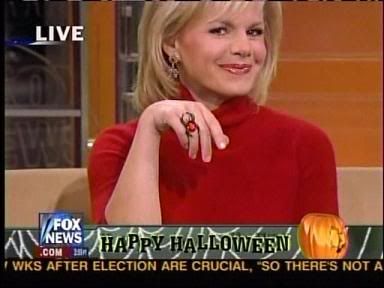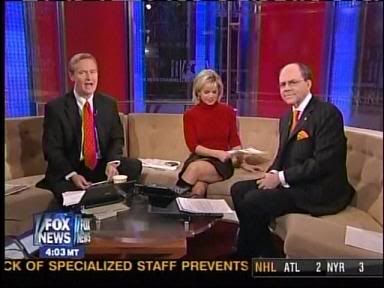 Screencaps courtesy of SceptreX42 at the Wide World of Women forum.