If you are looking forward to the new James Bond movie, Quantum of Solace, or better yet, looking forward to the always irresistible new Bond Girl, take a good look. Her name is Olga Kurylenko and she's got that authentic sexy Bond Girl hot look. I remember when Famke Jansen was the Bond Girl, I had dreams of her for months. Enjoy...

Olga is my new Quantum of Solace,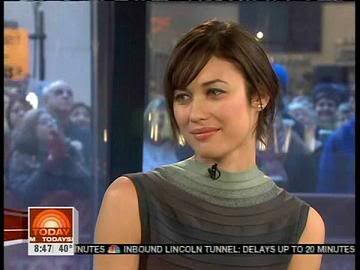 Screencaps courtesy of slashasterisk at the Reporter Caps forum.