Must have missed out on this one last week. From Robin Meade's daily podcast of her show on CNN Headline. Looks like she's getting in position, the missionary position. Damn, too bad the camera didn't go for the money shot, I bet Robin was beggin' for it. I love this broad though, she's knows what's good...

Robin is one heckuva cock tease,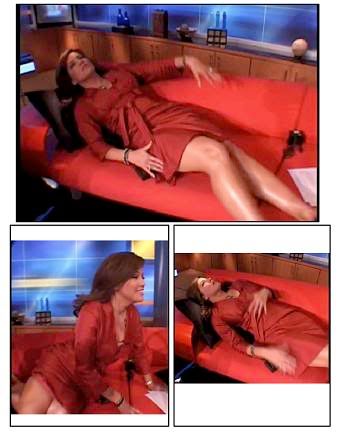 Screencaps courtesy of DamianVonBarone at the Wide World of Women forum.