From yesterday on GMTV in England, this is blonde news babe Kate Garraway with the sexy upskirt. A little dark, but still a nice peek. She reminds me of someone I know, so everytime I see this person, I think of a hot Kate Garraway and all kinds of naughty thoughts go thru my head. Enjoy...

Kate flashes the goods,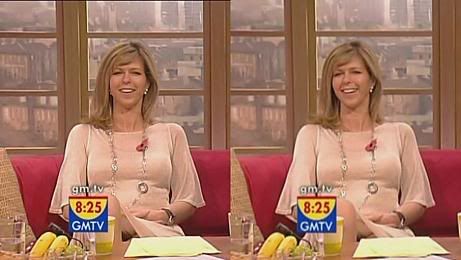 Screencaps courtesy of MVP at the Wide World of Women forum.