As SceptreX42 says "To purchase time, insert coin in slot". Too funny. I bet the producers did this one purpose. I mean who else would run this segment other than the busty CNBC babe Michelle Caruso-Cabrera. Nothin' like the real thing baby...

Michelle knows where the gold goes,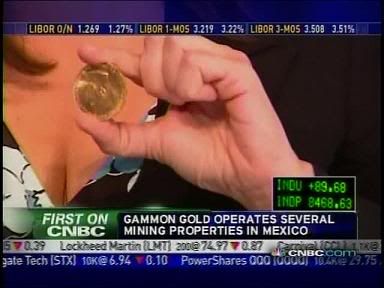 Screencaps courtesy of joeycap666 at the Wide World of Women forum.