I love it when Amy Robach dresses in red, it's definitely her best color. Better than some of the other outrageous outfits she sometimes dons. The hose, heels, and sexy pearl necklace are definitely hot as well. As for tips on frugal living, how about wearing less and showing more skin, that would work for everyone...

Saving more money with Amy,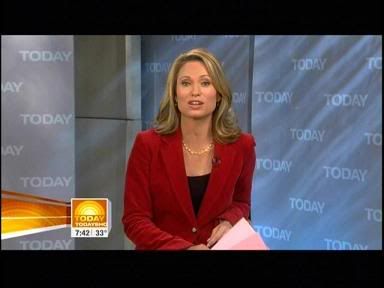 Screencaps courtesy of Gambit at the Reporter Caps forum.