From KRON in San Francisco, this is the vivacious Darya Folsom interviewing and arm-wrestling with WWE diva Maria Kanellis. Whoever decided to get chicks in bikinis slap each other around while millions of people watch was a genius. I bet Darya would make a good WWE diva, I'd pay top dolla to see these two go toe-to-toe.

Darya and Maria duel,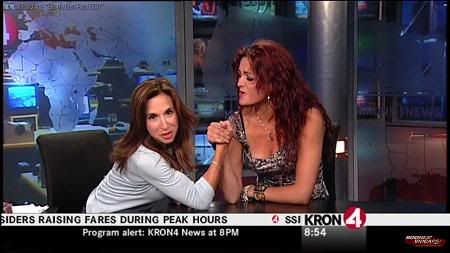 Screencaps courtesy of boones at the SuperiorPics forum.