If there was a definitely of a 'blonde bimbo' in the dictionary, a picture of Courtney Friel would probably be there. Here is Courtney on Happening Now on FOX talking on her crackberry on air. "Earth to Courtney, your pit sweat is showing." She's still hot as heck, I'd hit it till she turned blue.

Courtney + technology = clueless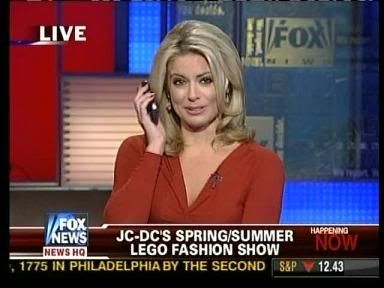 Screencaps courtesy of deadzone at the Reporter Caps forum.