From this weekend on FOX5 in NYC, the very hot Christina Park in a sexy top and tight skirt. I'm big into asian babes, if you've ever dated one, you'll know what I mean... tight. Christina is definitely one of my faves, she's got an incredible body.

Christina has great skin,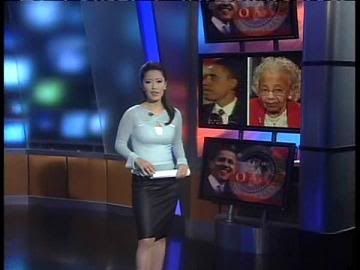 Screencaps courtesy of slashasterisk at the Reporter Caps forum.