I don't think I've ever seen Susan Hendricks this hot before. Here she is on CNN Headline News with that Galanos guy and Susan just looks ravishing. She looks like a tiny little thing, but she looks like has a bangin' body. I'd definitely hit that...

Beauty is simplicity, and so is Susan,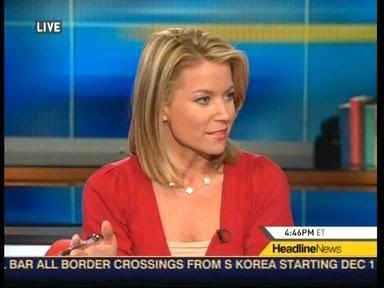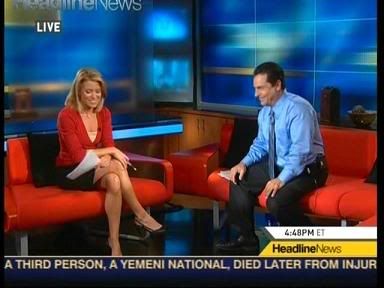 Screencaps courtesy of Gambit at the Reporter Caps forum.