My girlfriend is a big Desperate Housewives fan so I have to suffer through it Sunday nights. At least there are hot babes to look at, like Dana Delaney. I don't tell my gf, but every time she comes on I perk up. Here she is on the M&J show with the nice cleavage, Juliet Huddy looking smashing as usual with the great legs. Enjoy...

Love that Katherine Mayfair,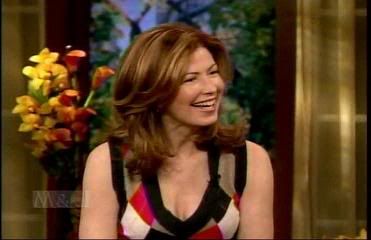 Screencaps courtesy of joeycap666 at the Wide World of Women forum.