Don't know much about her, but here are some recent pictures of Angie Mock from Oklahoma City's FOX affiliate. She's got great legs, though I'm not 100% sold on her face. I like her body language though, she's giving off a very sexy vibe.

Angie sure is leggy,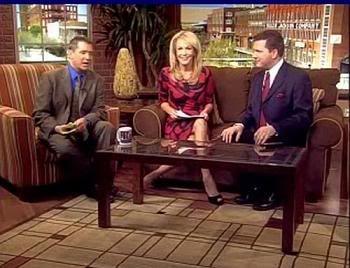 Screencaps courtesy of procryton at the Wide World of Women forum.