So much for Anderson Cooper, looks like Erica Hill has her eye on CBS co-host Chris Wragge. They certainly look very "familiar" in these backstage pictures. But they're probably both happily married. Who the heck knows what goes on in those newsrooms anyways, it's probably like one big crazy swinger party, wife swap, etc...

A sexy, flirtatious Erica,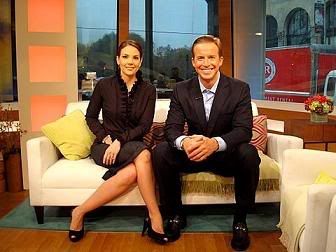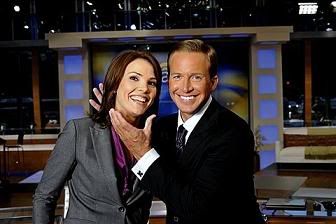 Screencaps courtesy of Gambit at the Reporter Caps forum.