She's not as hot as Erin Andrews or Bonnie Bernstein, but Dana Jacobson of ESPN is hot enough to attract the lookers. Here is Dana doing a segment of First Take with a couple of former NFL dudes who can't not stare at her.

Dana's sexy leggage,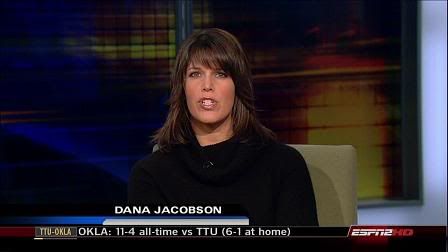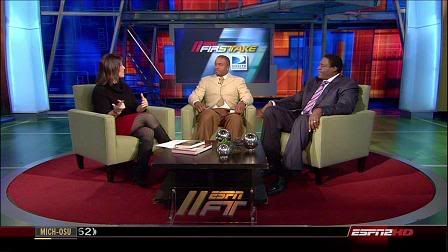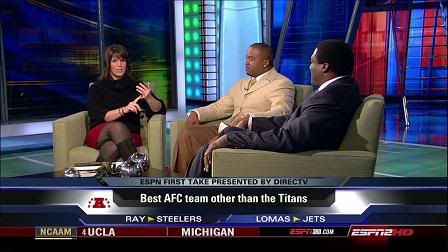 Screencaps courtesy of centricguy at the Wide World of Women forum.