I think CNN is starting to realize how hot Betty Nguyen really is. Here she is in a sit down interview looking very saucy. Though I'm less of a fan of the extra eye shadow in Betty's makeup, it's too vampire-like. I guess with the whole Twilight fad, the vampire look is in.

Ain't no ugly Betty here,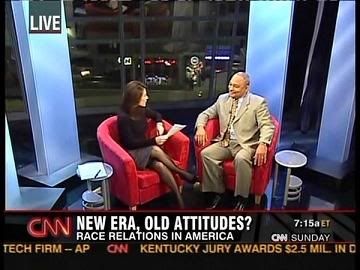 Screencaps courtesy of slashasterisk at the Reporter Caps forum.