From yesterday morning, Juliet Huddy in the sexy sleeveless top and hot yellow heels, what a combo, you'd think it was spring. I guess it makes her feel extra sexy. Do you think Juliet is a natural blonde? Her roots look kinda dark, whatev... Not sure who the guests are but I'd definitely like to get a close up of the hottie on the left.

Juliet's reminiscing about summer,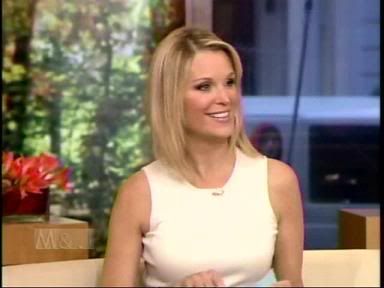 Screencaps courtesy of joeycap666 at the Wide World of Women forum.