CNN's money honey, Jennifer Westhoven talking with Robin Meade on Morning Express. I love how Jennifer does that foreplay with her feet, very sexy. Robin's looking pretty damn hot herself, though the boots are a little... meh, love the tight sweater though.

Jenny from the block,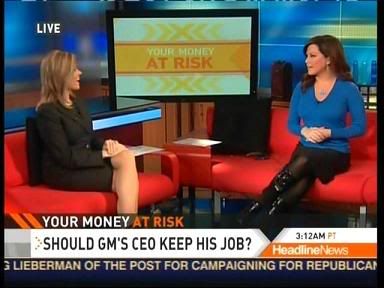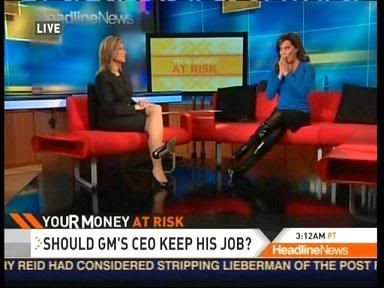 Screencaps courtesy of Gambit at the Reporter Caps forum.