From the show Mythbusters on the Discovery Channel (in HD no less), this is sexy blonde Kari Byron giving the camera some fantastic shots of her bossom and legs. Love the green dress, I bet she went skinny dipping after shooting the show with the scuba dog.

Ain't no myths here, just hot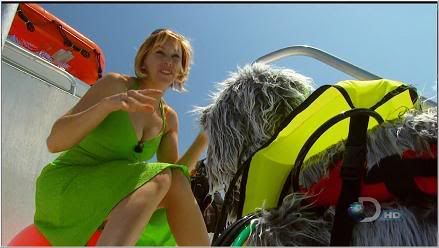 Screencaps courtesy of slashasterisk at the Reporter Caps forum.