From last week, this is BBC hot weather babe Lisa Gallagher talking about her stint on what looks like a British version of Dancing with the Stars. Damn, she looks like she's got a fine body, even though she's wearing pants and a sweater. She's so pretty too, she's like a sunshine girl, perfect for being a weather girl I guess.

Lisa is one hot blonde,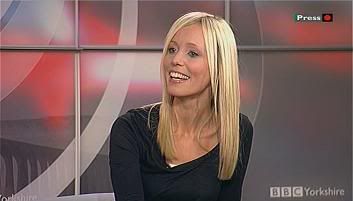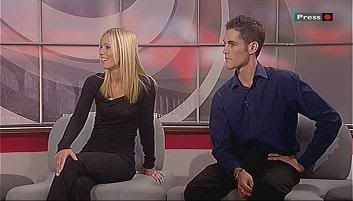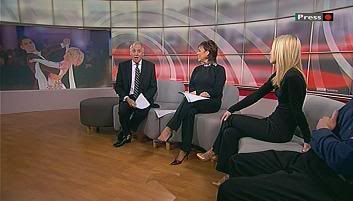 Screencaps courtesy of century and tgoat at the Reporter Caps forum.