From yesterday on Despierta America, this is the incredibly sexy Paola Gutiérrez. I saw this one picture with her kids dressed up as Cinderella and she was a knockout. She's got a really hot body to be sure and I love the hair. She seems to be very flirty, but the guy next to her looks like he's a little uncomfortable.

Paola, would you sing a corrido for me mamacita,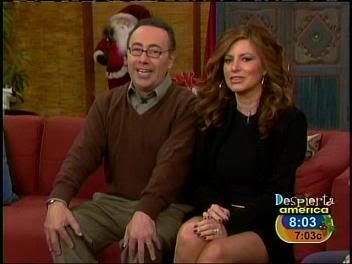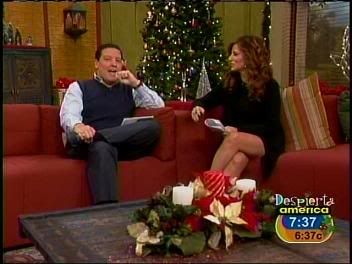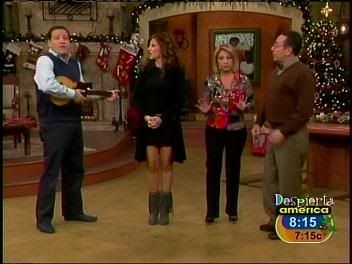 Screencaps courtesy of joeycap666 at the Wide World of Women forum.