From this morning's FOX5 in NYC, sexy Andy Adler looking ravishing. Her co-host in the second picture is like "Ohhh, I can't wait to tap that backstage." I like how her hose and boots are so close in color they almost blend together. You can't even really tell she's wearing boots unless you click to get the larger view.

Andy is a hot NYC sports babe,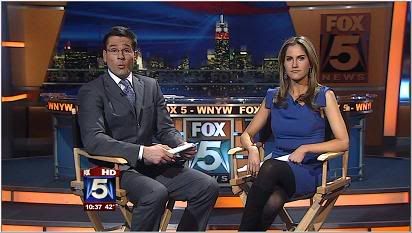 Screencaps courtesy of slashasterisk at the Reporter Caps forum.