On MSNBC's Morning Joe this morning, talking Victoria Secret with an extremely hot Marisa Miller. Damn, she looks fine in that mini-skirt. I don't know who the brunette is, but she's looking damn fine too. I thought Mika Brzezinksi might be dwarfed by these Victoria Secret models but she's about the same height.

Joe has the hots for Marisa,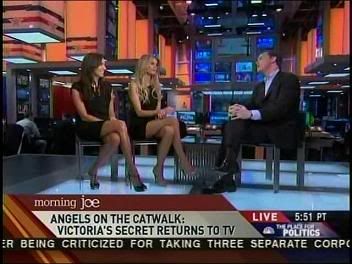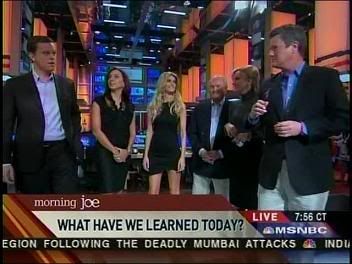 What have we learned today, Mika??

Screencaps courtesy of joeycap666 at the Wide World of Women forum.