From the FOX and Friends After the Show Show, Gretchen and co. interviewing the always hot Vanessa Williams. I remember getting my copy of Penthouse with the sexy Vanessa, I kept that baby for years. She still looks damn hot, I saw her on Ugly Betty the other day and she still looks amazing. I'm not sure what's with her eyebrows here, but oh well. She's still hot.

Vanessa on F&F,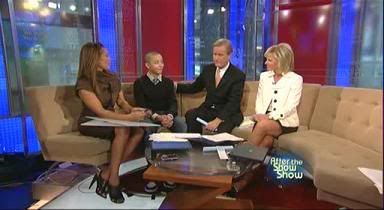 Spoke too quick, it was Penthouse not Playboy, hahaha....

Screencaps courtesy of Cobra at the Wide World of Women forum.