From yesterday on MSNBC, hotties Tamron Hall and Courtney Hazlett talking about American Idol judge Paula Abdul and her drug habit. I like how Courtney's teasing us with her hand on her legs and the short skirt. Tamron is nice and busty as usual. Imagine a threesome with these 2 hot news babes...

Courtney and Tamron doin' it up,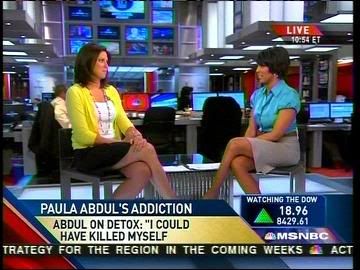 Screencaps courtesy of Gambit at the Reporter Caps forum.