More local flava, from Philadelphia's NBC10, this is blonde hottie Stacey Weaver with the hot buttoned down blouse. If I could read her co-anchor's mind, he's probably thinking, "damn, girl, you're gonna give the old man a heart attack."

Watching Stacey's guns,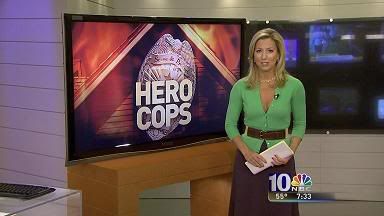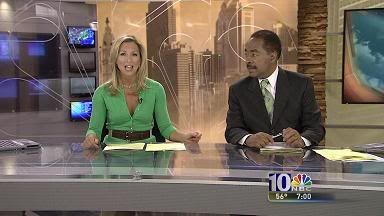 Screencaps courtesy of hoagie100 at the Wide World of Women forum.