From Primer Impacto a couple of days ago, Univision news babe Satcha Pretto talking about going scuba diving. Tell you the truth, I've never seen anyone look so hot while scuba diving. And that's hard to do, with all that equipment they have to put on.

She's just a doll, that Satcha is,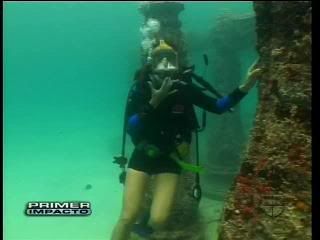 Back in studio showing of those sweet legs again,



Screencaps courtesy of cfsatr34 at the Wide World of Women forum.