If a hottie like Brooke Baldwin came to my high school and did a one on one interview to be broadcast everywhere on CNN, I'd be like the king of cafeteria. I bet Brooke had to reject the hyper-testosteroned geeky senior several times, "look kid, I'm flattered but, um... it would violate the interviewer-interviewee code of conduct." I'd have to say though, Brooke is looking pretty damn hot...

Brooke is hot in yellow,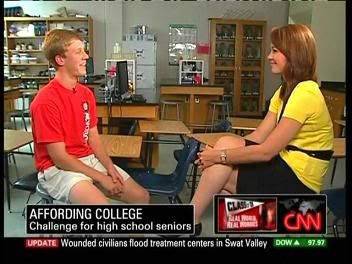 Screencaps courtesy of Gambit at the Reporter Caps forum.