Reporting from Iraq and Afghanistan, CBS news babe Lara Logan from this past month appearing on CBS Evening News. There's nothing hotter than a chick that is a serious adrenaline junkie, imagine what she's like in the heat of action. I don't envy her man though, he's probably wondering what all those hot desert nights in an army base full of GI Joes are like.

Hoo-waa, Lara is embedded,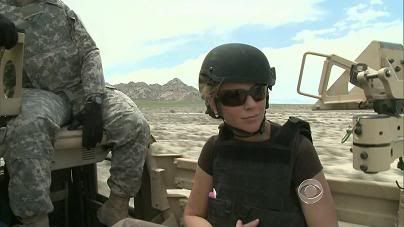 Screencaps courtesy of nonblogger at the Reporter Caps forum.